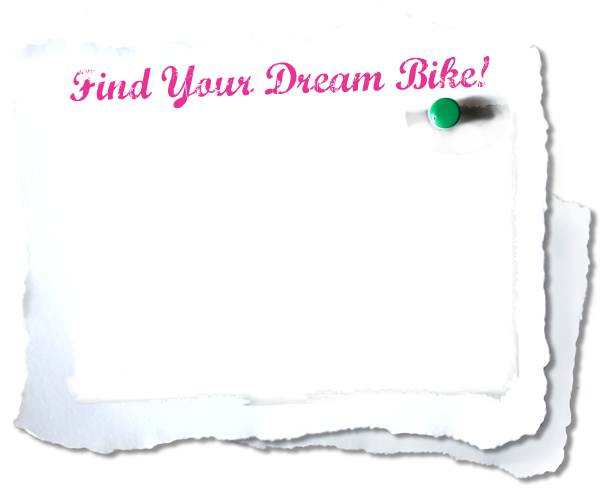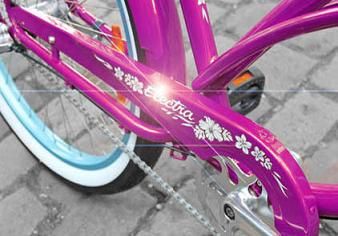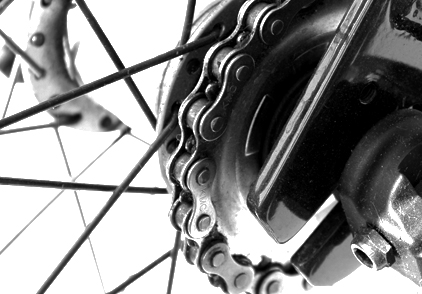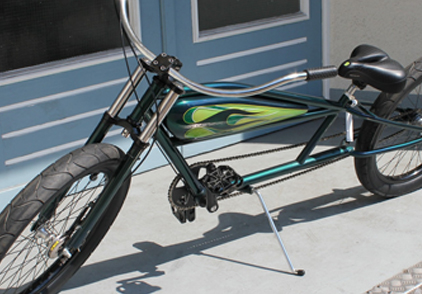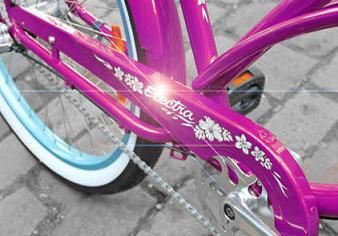 Find a bike near you!
0 New & Used Bikes!
DealMyWheel.co.uk – Online bike dealer for new and used bikes

Buy and sell new or used bikes – it's completely up to you!
Whether you're looking for a new bicycle or a second hand bike, you've certainly done yourself a favour by clicking onto DealMyWheel.co.uk! We offer an extensive selection of new and used bicycles from a diverse range of brands. Plus you can even sell a bike here completely free of charge by following four incredibly simple steps. There is a bike for everyone on offer here, from second hand mountain bikes, new racing bikes or a timeless retro bike, we have something to suit everyone.

Buy new bikes and second hand bicycles near you
It's incredibly easy to find the right used bike for you. Just enter your location into our search bar, click 'Find a bike' and you'll be away in no time. For example, if you enter 'London' you will be presented with both new bicycles and second hand bikes in London, which you will then be able to filter according to your desired criteria. Search for your favourite bicycle brand, particular types of bike, colour or even material.

On our city maps you can see precisely where our new and used bikes are located. If it's not too far away, you could even arrange to meet the person selling your bike and take a closer look or even try it out before you buy. That way you can get a better impression of whether the bike is for you and even buy it on location with minimum fuss. There's no better time to buy a bike in Manchester or Leeds, with the cities both making commitments to improving their cycling facilities of late.

Bike manufacturers from Raleigh to Specialized and more
Along with many other household names, we offer new and second hand Raleigh bikes , Pegasus, Cube, KTM and used Specialized bikes. Whether you're after an elegant city bike for everyday use or a sporty new racing bike for weekend tours, we have an unrivalled selection of specialist bicycles and second hand bikes for men, second hand ladies bicycles and children of all ages. Of course, some of the best and most unique bikes around are fixies, many of which can also be found on Dealmywheel.co.uk. However, for the less hardcore among us it can be reassuring to buy a second hand Giant bike or a new Mongoose BMX so that we can reap all of the benefits that come along with quality manufacturers.

When you have found your ideal bike, you can contact the person selling it by phone or email. There's no rush, though! Any ads which pique your interest can be saved to your favourites for you to come back and compare later on, when you have had more time to decide. You don't even need to register with DealMyWheel.co.uk or provide us with any information in order to buy a bike.

Sell your second hand bike on DealMyWheel
Whether you'd like to sell a second hand bike that's been taking up space in the garage for too long or even if you're selling a brand new bike, we offer you an easy and free of charge place to do so. Simply enter your email address and password to register yourself with DealMyWheel.de and after a few easy steps, you will have created your own individual ad. All you need to give us are the details of your bike, including a title for your ad, your price, the type of bike, colour, age, material, brake type and size. You can also enter the weight, model, frame size, special features and other comments if you wish. All that's left then is to upload and many as ten photos and you're done! Just sit back and wait for the offers to roll in.

Share bikes with your friends on Facebook
Share the bikes you have found and recommend any you might be selling with your friends on Facebook or via email.You can also like us on Facebook or Twitter and keep in the know about the world of cycling with our 'Bike of the day' and other interesting facts and videos.

DealMyWheel.co.uk for bike dealers
Do you own a bike dealership and would like to sell your bikes online? Then you're in exactly the right place. Both individual sellers and dealers are able to advertise their bikes with us. The DealMyWheel bicycle marketplace is perfect for all. Again, all you have to do is register with us and give it a whirl. There are so many possibilities to sell a new or used bike and the internet is no exception and with our great tips and inspiration, your ads will be up and running in no time.

We hope you enjoy finding a new bike on DealMyWheel.co.uk and wish you all the best selling new and used bikes on our online bicycle marketplace!